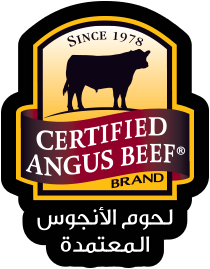 Cooking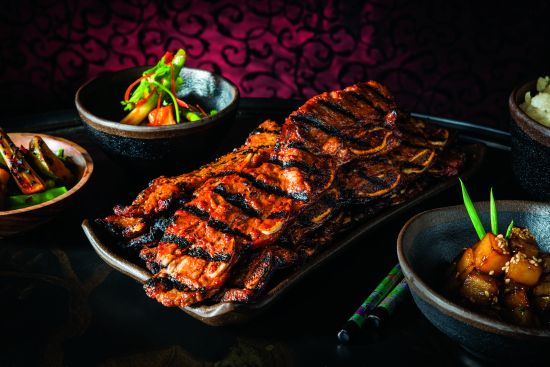 A tangy Kalbi style marinade makes thin cross-cut short ribs incredibly tender and full of flavor. Grill the marinated short ribs for caramelized, juicy perfection.
| PREP TIME | OTHER TIME | COOK TIME | TOTAL TIME |
| --- | --- | --- | --- |
| 10 mins | 10 hr 0 mins | 10 mins | 10 hr 20 mins |
INGREDIENTS:
1 1/2 - 2 pounds Certified Angus Beef ® flanken-style (thin cross-cut) short ribs

1/4 cup soy sauce

1/4 cup cup balsamic vinegar

2 tablespoons vegetable oil

3 tablespoons honey

4 garlic cloves, minced

2 tablespoons minced fresh ginger

3 scallions, thinly sliced

1/2 teaspoon sea salt

Optional garnish: toasted sesame seeds, additional sliced scallions or chives
INSTRUCTIONS:
In a medium mixing bowl combine soy sauce, vinegar and oil. Whisk in honey, garlic, ginger and scallions. Place short ribs in a zipper-locking plastic bag. Add all but 1/4 cup of marinade, turning ribs to coat fully in the marinade; seal the plastic bag. Marinate overnight, or for a minimum of 10 hours.
Preheat grill. Warm reserved marinade in small saucepan. Remove short ribs from marinade, discarding leftover liquid. In batches, sear short ribs in a single layer (as you would with bacon) 1 to 2 minutes per side until slightly charred, basting with reserved marinade. Transfer to a serving platter, rest 5 minutes and sprinkle with sea salt and optional garnishes.
AUTHOR:
Certified Angus Beef ® brand Test Kitchen
KEYWORDS:
short rib recipes, grilled short rib recipe, Korean style short ribs recipe
OTHER RECIPES USING THIS CUT