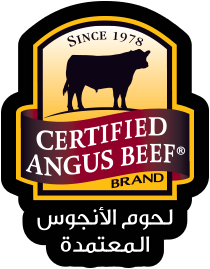 Cooking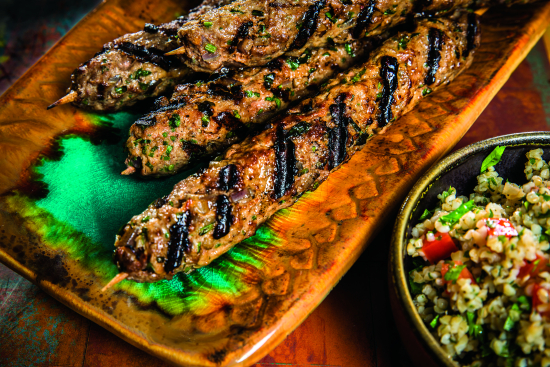 Ground beef mixed with onion, fragrant spices, and fresh herbs is skewered and grilled for the best shish kabobs. Make this easy recipe for Lebanese-style Spicy Beef Kofta Kabobs for a flavorful Mediterranean meal.
| PREP TIME | OTHER TIME | COOK TIME | TOTAL TIME |
| --- | --- | --- | --- |
| 30 mins | 30 mins | 10 mins | 1 hr 10 mins |
INGREDIENTS:
1 1/2 pounds Certified Angus Beef ® ground beef (80 or 85% lean)

8 (12-inch) wooden skewers, soaked in water

1 teaspoon coarse kosher salt

1/2 teaspoon ground white pepper

1/2 teaspoon red pepper flakes

1/4 teaspoon cinnamon

1/4 teaspoon ground clove

1/4 teaspoon ground coriander

1/4 teaspoon ground ginger

1/4 teaspoon nutmeg

1/2 red onion, finely chopped

1/4 cup finely chopped fresh parsley

1 tablespoon finely chopped fresh mint
INSTRUCTIONS:
In a small mixing bowl, prepare spice mix by combining salt, white pepper, red pepper flakes, cinnamon, clove, coriander, ginger and nutmeg. In a large mixing bowl, combine ground beef, onion, parsley, mint and spice mix with your hands until thoroughly combined.

Form mixture into eight uniform logs. Skewer each log and hand-form tightly and evenly around the skewer, pulling the meat lengthwise from the skewer'/s tip toward handle. Leave about four inches of exposed skewer for a handle. Refrigerate at least 30 minutes or overnight covered in plastic wrap before grilling.

Grill skewers over medium-high heat until browned on all sides and cooked through (160° F internal temperature), about 2 minutes per side.
AUTHOR:
Certified Angus Beef ® brand Test Kitchen
KEYWORDS:
spicy beef kabob recipe, Lebanese spicy beef kabobs, beef kabob recipe
OTHER RECIPES USING THIS CUT