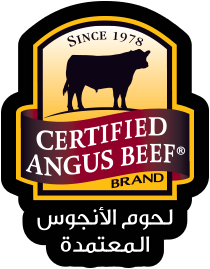 Cooking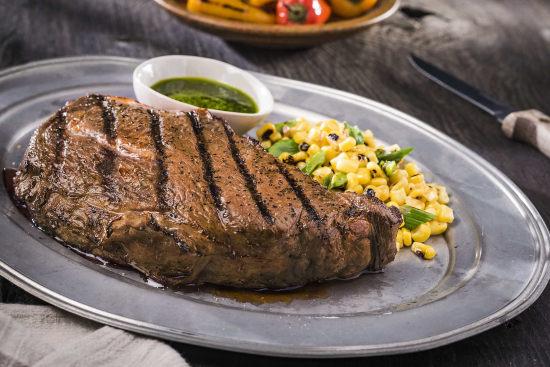 Steaks with fresh parsley, lemon, and garlic salsa are sure to be a family favorite. Fire up your grill and make this easy Grilled Ribeye with Italian Salsa Verde recipe.
| PREP TIME | OTHER TIME | COOK TIME | TOTAL TIME |
| --- | --- | --- | --- |
| 10 mins | 60 mins | 35 mins | 1 hr 45 mins |
INGREDIENTS:
4 (12-ounce) Certified Angus Beef ® ribeye steaks

2 cloves garlic, finely minced

1/2 cup plus 2 tablespoons olive oil, divided

2 tablespoons balsamic vinegar

1 teaspoon kosher salt

1/2 teaspoon black pepper

1 cup flat-leaf Italian parsley (stems removed), tightly packed

1 teaspoon lemon zest

2 tablespoons fresh lemon juice

1 tablespoon capers, drained

1 teaspoon anchovy paste
INSTRUCTIONS:
In a small mixing bowl, combine half of the minced garlic with 2 tablespoons olive oil, balsamic vinegar, salt and pepper. Place ribeye steaks in a plastic zipper-locking bag with marinade, removing excess air. Marinate refrigerated for one hour.

In a blender, combine remaining garlic, parsley, lemon zest, lemon juice, 1/2 cup olive oil, capers and anchovy paste. Blend on high until a smooth puree is formed; transfer to a small bowl.

Remove steaks from marinade, pat dry and grill on medium-high heat for 4-5 minutes per side (until steaks reach 125-130°F internal temperature for medium rare).

Rest steaks 5 minutes and serve with salsa verde.
AUTHOR:
Certified Angus Beef ® brand Test Kitchen
KEYWORDS:
Grilled Ribeye with Italian Salsa Verde recipe, steak dinner ideas
OTHER RECIPES USING THIS CUT
./../../images/english/recipes