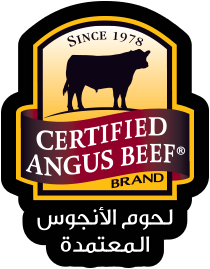 Cooking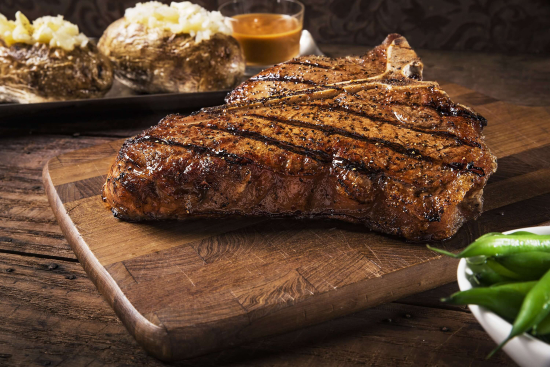 Impress your guests with T-bones served with homemade classic steak sauce. The rich, thick and deeply flavored sauce stands above any store-bought variety.
| PREP TIME | OTHER TIME | COOK TIME | TOTAL TIME |
| --- | --- | --- | --- |
| 10 mins | 5 mins | 30 mins | 45 mins |
INGREDIENTS:
4 (16-ounce) Certified Angus Beef ® T-bone steaks

2 teaspoons salt

1 teaspoon pepper

1 shallot, diced (about 1/4 cup)

1 tablespoon butter

1 tablespoon tomato paste

1 cup water

1/3 cup apple cider vinegar

1/3 cup sherry vinegar

2 tablespoons Worcestershire sauce

2 teaspoons Dijon mustard

2 teaspoons tamarind paste (optional)

1/2 cup seeded and roughly chopped Medjool dates
INSTRUCTIONS:
Melt butter in a small saucepan over medium heat. Add onions, sauté 4 minutes, add tomato paste and sauté 2 more minutes.

Stir in water, apple cider vinegar, sherry vinegar, Worcestershire, mustard and tamarind; bring to a boil and continue at medium heat for one minute. Reduce heat to low, add dates and simmer 10 minutes.

Remove from heat and puree until smooth with an immersion blender or tabletop blender. Note: if using a traditional tabletop blender, remove the filler cap from the lid and cover with a tea towel (this will allow some steam to escape without the lid popping off). Keep sauce warm.

Season T-bone steaks with salt and pepper; grill to desired doneness (suggested 125-130°F internal temperature for medium rare). Rest 5 minutes tented with foil; serve with sauce.
AUTHOR:
Certified Angus Beef ® brand Test Kitchen
KEYWORDS:
t-bone recipe, classic t-bone recipe, steak sauce recipe
OTHER RECIPES USING THIS CUT