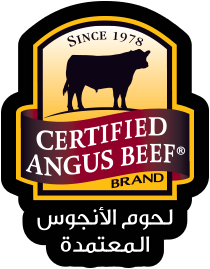 Cooking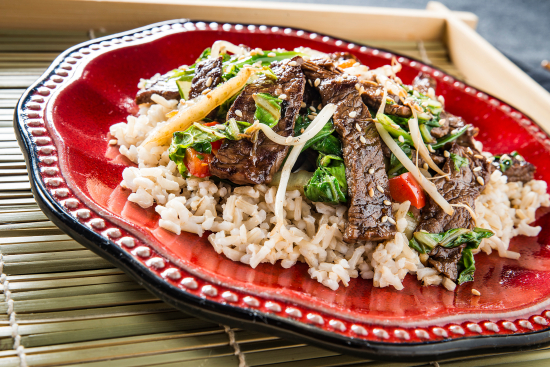 Sirloin steak strips stir-fried with peppers, cabbage, and sprouts then tossed with a homemade sauce and served over rice. Japanese-Style Sirloin Rice Bowl is a quick and easy recipe for a meal packed with flavor.
| PREP TIME | OTHER TIME | COOK TIME | TOTAL TIME |
| --- | --- | --- | --- |
| 15 mins | - | 30 mins | 45 mins |
INGREDIENTS:
1 pound Certified Angus Beef ® sirloin steak, cut into 1/4-inch thick strips

3 tablespoons soy sauce

1 tablespoon sugar

2 tablespoons sake or dry sherry

1 teaspoon sesame oil

1 cup cooked short grain or brown rice

2 teaspoons vegetable oil

6 scallions, cut diagonally into 1 1/2-inch pieces

1 large red bell pepper, chopped

8 ounces napa cabbage, chopped

4 ounces bean sprouts

1 teaspoon toasted sesame seeds
INSTRUCTIONS:
Combine soy sauce, sugar, sake and sesame oil in a small bowl. Set aside. Cook rice according to package directions.
Heat wok, electric frying pan or large sauté pan to medium high heat. Heat vegetable oil, add sirloin steak strips and stir until strips are browned (about 2-3 minutes). Push strips to one side. Add scallions and peppers and stir-fry for 2-3 minutes. Add cabbage and sprouts, combining all ingredients in the pan. Stir-fry about 1 minute.
Pour soy sauce mixture over steak and vegetables and toss. Serve in a bowl over warm rice and garnish with sesame seeds.
AUTHOR:
Certified Angus Beef ® brand Test Kitchen
KEYWORDS:
Japanese-Style Sirloin steak stir-fry Rice Bowl recipe
OTHER RECIPES USING THIS CUT